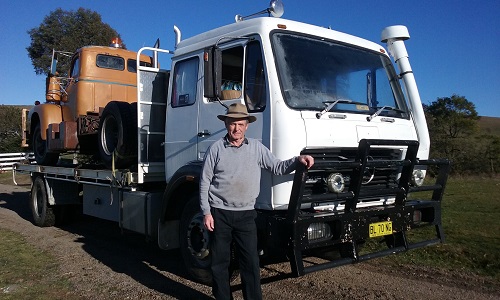 Robert Handley has been a motor vehicle enthusiast since he was a kid. "I grew up on a farm and my dad had an earth moving business", says Robert. "So I always loved the old trucks and other farm vehicles. I bought my first truck when I was just 19. "But funnily enough, my passion for actually collecting vehicles started with cars. At one stage I had a hundred of them… seriously!" 
Robert always worked in the motor trade. For over 25 years he worked in a business repairing and replacing windscreens on all sorts of vehicles… but because he could, he decided to retire at just 55 and enjoy life, following his passions. For Robert, that meant buying a cattle farm in Taralga, a small farming community of only 300 people or so, just north of Goulburn, New South Wales… and getting back to his love of old trucks. "When I retired, I decided to sell all 100 of the cars I'd collected. So I held a big auction at Gray's Online and got rid of the lot of them. That gave me the funds to begin over again and so I bought my first International.
"For some reason, my dad liked Austin trucks… but I was never a fan. My first truck was an International and now I have 11 of them, all manufactured between 1950 and 1980. But my real love at the moment is my 12th truck… a 1978 model 1419 Benz. "She was in good nick when I bought her… still registered. She just needed a good tidy up, which I've now provided." And that was the purchase that led to Robert's association with Whites Diesels. He needed to buy some parts to 'tidy up' his beloved vehicle and a mate of his recommended Whites. "They had just what I needed and the parts did the trick."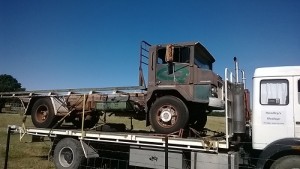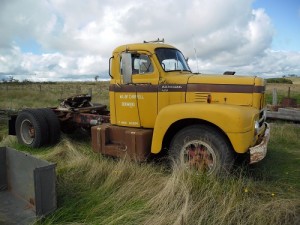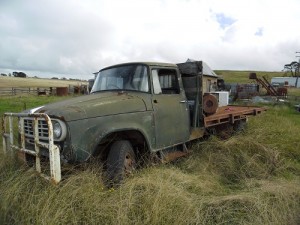 The pride of Robert's fleet is in fact a Tip Truck with a 22 foot body and a double sleeper cab. He drives it to wherever good old trucks are on offer – often to clearing sales on farms. He drives there, sleeps in the truck overnight, checks out the sale and if he buys another truck, he simply loads it onto the Benz and heads for home! "It's a great truck the Benz. If anything, it's over-engineered. You could never wear it out." Along with his truck, Robert is a member of the 'Southern Tablelands Vintage Farm Machinery Club'… he has been for 12 years. Every year the club holds a rally in Taralga, so Robert doesn't need to travel far for that one. He and the Benz do get around though… "Just this week I took a quick trip to Cowra to get a load of hay for a neighbor… and next weekend we're off to Dubbo for a Truck Rally." (Any excuse!) 
Robert and his Benz (along with Rob's six grandchildren!) actually made the news last year, featuring on the front page of the Goulburn Post in a story about the Haulin' the Hume – an event for old trucks that runs along the Highway 31 route (the old Hume Highway) from Hawkesbury Showground all the way to Yass to raise funds for Autism Spectrum Australia. That's Rob's Benz behind him in the photo, with another truck on the back.
Cover Goulburn Post with Robert Handley
And what does his long-suffering wife make of Robert's passion? "Ah, she's used to it by now. She knows it's part of who I am. She doesn't mind… too much." Aah… passion!
Other stories about the passion of people
doing what drives us for 25 Years
Whites Diesels Anniversary Booklet
He fell in love with a tractor at 8 years of age
"I like to go fast… in anything!"
"I'm with a company that allows me to follow my passions."
"It's true… I bought my beloved 1975 Mazda 808 Coupe when it had only ever been driven by a little old lady, to and from Church!"
"I like my buses, but my pet project right now is a 1926 Chevy."
"From the time my dad restored a 1927 Chevy in the late '60s, I was hooked!"
"There's just something special about rally driving"
I bought my first motor scooter while I was still at High School in Germany
Green mindset… green thumb… loves his trucks and buses!