We take pleasure in introducing you to Jordan Greer. Jordan was the first apprentice at Whites Diesels. It was 2013 and Jordan had just turned 20. This was not company policy… it's just that the business is usually in need of experienced sales personnel. However the company's management team considers it a privilege to have brought Jordan on board at a young age and trained him in all facets of the business.
"I've always been passionate about vehicles, spending all my spare time as a teenager driving cars and bikes", said Jordan. "I'm someone who believes that you should be passionate about your career too, so it made sense to me to combine my love of all things automotive with my job." That's why Jordan's first job was with Super Cheap Autos, but he then applied for and was accepted by Whites Diesels as our first ever apprentice. While formerly a fan of smaller vehicles only, Jordan fast gained an appreciation for commercial vehicles and their many component parts.  He quickly set about learning the business from the ground up. He started in the warehouse and Dispatch Department and was then taught Customer Service. Along the way, he was always acquiring a sound knowledge of parts.
"I love learning", says Jordan. "The things we learn impact on everything we do, every day. Without my drive and desire to learn I would never have started discovering what makes a vehicle tick… and I would never have been interested in discovering the rest of the world. "That's my other great passion – Travel. Another thing I love about working here is that the company has been really flexible in allowing me to explore this other hunger of mine. In the last three years I've travelled on short trips to Thailand, Vanuatu and Bali… and this year I was in Europe!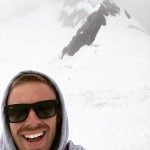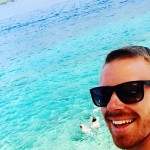 "I'd certainly encourage other young people to consider an apprenticeship. You learn so much and it's a great confidence builder. The knowledge and experience you gain provide you with a great basis for a future career. "I know I want to stay with Whites Diesels for as long as possible – I'd love to be here for life! My goal is to keep moving up within the organisation and my next target is to become a Sales Representative."
You heard it here first people… if you're young and love the auto industry, come and knock on our door. If you know someone who'd make a good apprentice, please let us know… what we're looking for is passion.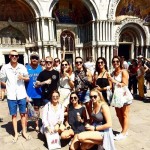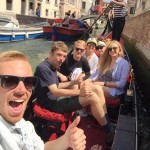 Other stories about the passion of people
doing what drives us for 25 Years
Whites Diesels Anniversary Booklet
He fell in love with a tractor at 8 years of age
"I like to go fast… in anything!"
"It's true… I bought my beloved 1975 Mazda 808 Coupe when it had only ever been driven by a little old lady, to and from Church!"
"I have two hobbies in retirement… my cattle farm and collecting old trucks. I only have 12 at the moment!"
"I like my buses, but my pet project right now is a 1926 Chevy."
"From the time my dad restored a 1927 Chevy in the late '60s, I was hooked!"
"There's just something special about rally driving"
I bought my first motor scooter while I was still at High School in Germany