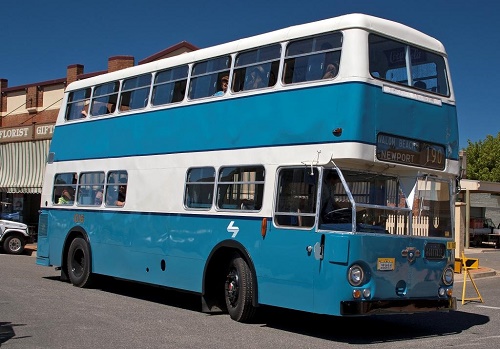 At Whites Diesels' we live and breathe all things bus and truck. Across the team, we average 15 years per staff member in this industry. Our key personnel have been in the game for an average of 25 years each. It's not just a work thing either. Members of the team love driving vintage trucks, attending vehicle events across Australia and reading truck and bus magazines. One member of our Team also belongs to the Leyland Society… another founded the Indian Motorcycle Museum of Australia. Over the next few months, we'll publish stories about some of our people, their passions and what makes them tick. And we'll share some interesting insights into a few of our suppliers and customers too.
Right now, we take pleasure in introducing you to Michael Haydock, Branch Manager Gold Coast. Green mindset… green thumb… loves his trucks and buses! But Michael hates cars…
As far as he's concerned, they're no more than a necessary evil in this country. "All they do is clog up the roads and consume. If road transport was better organised, (which it never will be, no matter what Government's in power), we could get rid of half the cars on our roads!" … Michael's own words.
Buses and Trucks on the other hand, he loves – particularly those once produced by the British Motor Corporation under the famous Leyland AEC and Albion brand.
"Those Leylands were just built to last", says Michael. "I remember the Boxer trucks (or 'box of shit' as they were referred to) sold to the old Castlemaine Perkins Brewery in Milton. They were built to hold eight tonnes (but were definitely asked to carry heavier loads)… and those 115 horsepower engines ran 24 hours a day from Finchley Street to the bond store in Park Road. "The road from Wandoan to Taroom was built with a fleet of Albion Reivers… the potholes were so big, a Mini could be lost in there for days!
"I know of one old 8-wheeler Hippo (built in the 1950s) that's still working on a feedlot in Toowoomba and has only ever had minor work done on it. They're damn near indestructible!"
And Michael should know… in one of only three places he's ever worked, he spent 12 years at Leyland Truck & Bus from the early 1970s into the '80s. "It was a great place back then… we worked hard – across 3 shifts a day – but we played hard too!"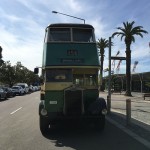 Michael sold all the classic Leyland Buses – models like the Nationals, Tigers and Panthers… in fact he sold the last 40 Leyland Panthers ever bought by Brisbane Council and remembers them claiming it was the best warranty they ever got! (10 years after that sale, they claimed on parts and Michael made sure they received replacements under warranty, even though the original agreement had long expired.)
He spent the next 15 years of his career selling spare parts for Leyland Truck and Buses. It was here he first worked with Darryl White (after knowing Darryl's dad and older brother since 1969). Of course 25 years ago, on May 1st 1991, Darryl bought out the division of that company and founded what would become 'Whites Diesels'. Michael joined in 2005 and has been there ever since. He runs a small team of five and they're so busy they all "wear a lot of hats". The WDA Team on the Gold Coast commonly puts in full-day shifts, starting at 7am and sometimes not finishing 'til 6pm. When asked if he'd been busy today, Michael replied: "The phone hasn't stopped ringing. Maybe you can tell the Boss that… " Michael Haydock is obviously very good at what he does, but he's also a devoted family man with five grandkids and is starting to plan for a life after spare parts in which he can fully indulge his other passion… gardening!
He grows his own vegetables including his prize achievement this year – his first ever Queensland Blue Pumpkin. "That may not mean a lot to you", says Michael, "but do you know how hard they are to grow? I've tried a few times without luck, but I've now harvested my first and have four more on the way!" He had a few chickens at home too, but the last one literally fell off the perch recently, which he took as a sign that retirement for himself is not far away. "When the time comes, I'll move up to a 50 acre farm near Cooroy, where my grandkids can come and stay. I'll raise a few head of cattle and grow my veggies… especially those Queensland Blues!"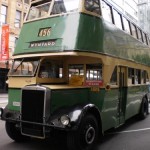 Other stories about the passion of people
doing what drives us for 25 Years
Whites Diesels Anniversary Booklet
He fell in love with a tractor at 8 years of age
"I like to go fast… in anything!"
"I'm with a company that allows me to follow my passions."
"I have two hobbies in retirement… my cattle farm and collecting old trucks. I only have 12 at the moment!"
"It's true… I bought my beloved 1975 Mazda 808 Coupe when it had only ever been driven by a little old lady, to and from Church!"
"I like my buses, but my pet project right now is a 1926 Chevy."
"From the time my dad restored a 1927 Chevy in the late '60s, I was hooked!"
There's just something special about rally driving
I bought my first motor scooter while I was still at High School in Germany