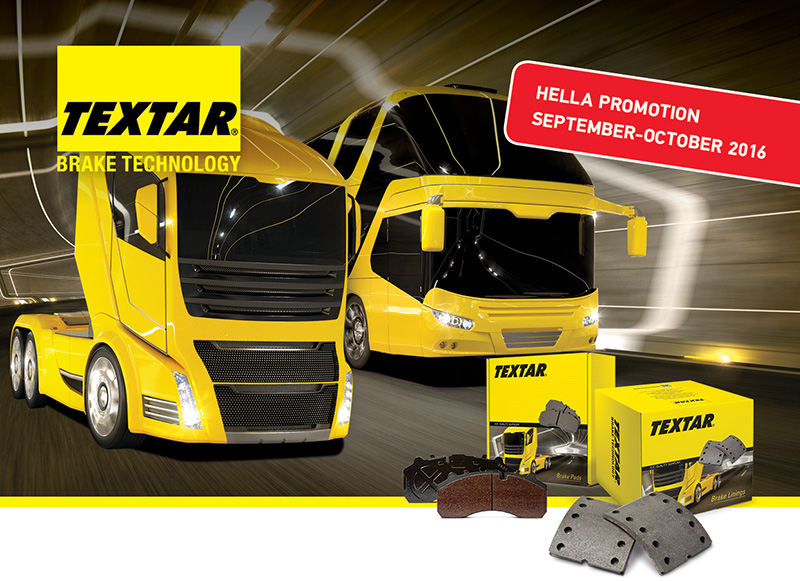 Monday August 29, 2016 – During the months of September and October 2016, purchase any Textar Brake Pads from Whites Diesels and go into the draw to win a HELLA LED Workshop Inspection Light Pack values at over $1,000!
OE brake friction
Textar is TMD Friction's leading brand for commercial vehicle friction solutions. Be it for truck, trailer, bus or coach – Textar offers an optimum material for every application and is fitted by leading brake and vehicle manufacturers worldwide.
High performance, safety and comfort
70% of Europe's commercial vehicles fitted with linings are originally equipped with Textar. In the rapidly growing segment of disc brakes for commercial vehicles Textar is the leading OE supplier and at the forefront of disc brake technology.
TEXTAR WDA Promo web use flyer