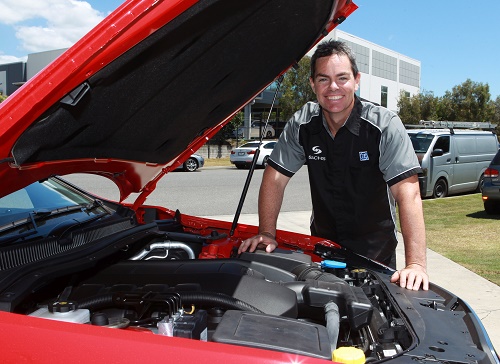 Thursday June 23, 2016 – Australia's most popular motorsport personality and trained motor mechanic, Craig Lowndes has filmed a series of exclusive videos for SACHS.  The 'Hangout with Craig Lowndes' video series contains 19 clips with Craig providing personal insight on a range of topics such as road safety, his relationship with SACHS, its products, his automotive experience and motorsport career.
"The aim of the Hangout videos is for Craig to delve further into a range of topics that he's passionate about and interested in, such as his experience as a motor mechanic," Darren Leyshon, Aftersales Business Manager, ZF Services Australia said. "Craig's racing career and personal interest in the automotive industry has given him great experience with cars and how all the components relate to one another. "This knowledge, combined with Craig's personal experience with SACHS products, has created a series of informative videos we're sure people will be interested in viewing."
Over the past 12 seasons, Craig has relied exclusively on SACHS shock absorbers and clutches in his Triple 8 Race Engineering prepared V8 Supercars, with the combination proving to be incredibly successful. Together, SACHS and Craig have claimed more than 50 V8 Supercars Championship race victories, including five Bathurst 1000 titles.
Not only does Craig rely on SACHS components in his TeamVortex Holden Commodore, but the team's Iveco truck and transporter are factory-fitted with SACHS shock absorbers and clutch. SACHS is an original supplier to manufacturers worldwide, including local Australian-built vehicles and its range of replacement shock absorbers offer an OE quality solution for a comprehensive range of vehicles on Australian roads.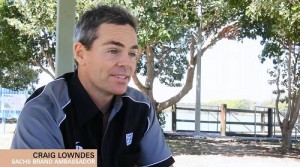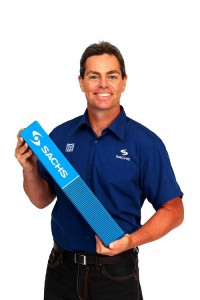 ZF is a global leader in driveline and chassis technology as well as active and passive safety technology. Whites Diesels Australia supplies the OE quality ZF products such as Sachs and Lemförder.
Learn more about Craig Lowndes' background as a motor mechanic and watch the latest SACHS' latest 'Hangout with Craig Lowndes' video.