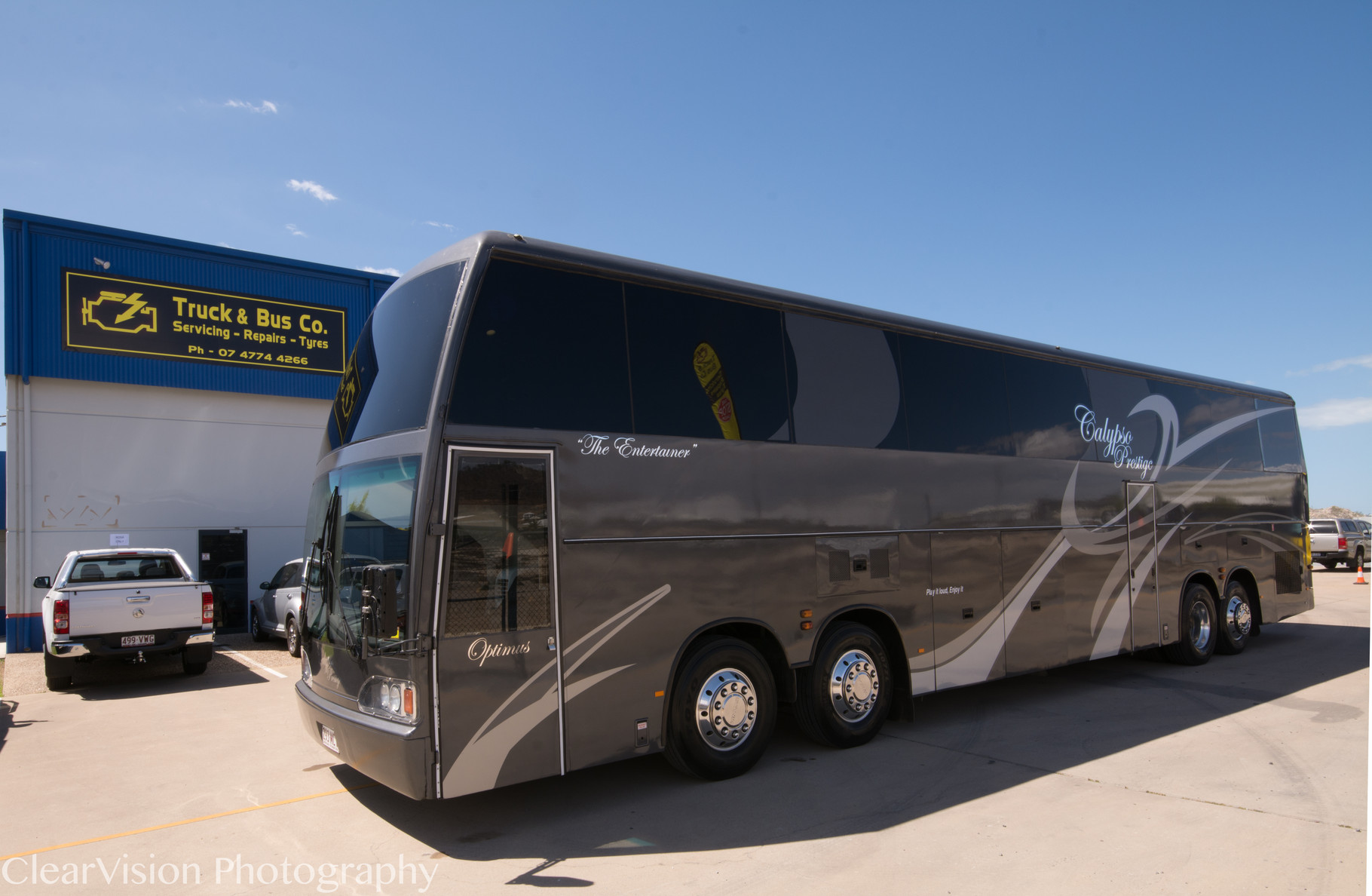 Ray Bosinch started his fleet Calypso Coaches back in 2001, he had no idea that one of his coaches would one day tour with the Rolling Stones. "It's a coach hotel on wheels, we call her Optimus, " says Ray describing the luxury land yacht VIP Calypso Prestige coach.
Optimus was originally converted into a sleeper coach for the Rolling Stones 14 On Fire tour.  It is a Spacious, stylish, modern and supremely comfortable 14.5m tour bus. Included in the fit out are a full size fridge, mini bars, 4G WiFi, quality sound system, 3D TV, mood lighting, 240v power outlets, sumptuous custom made leather lounge seating, Xbox360 and much more.
Calypso Coaches is not your ordinary fleet with coaches, mini buses, and even has a truck and bus servicing/repairs workshop. With depots in Townsville, Cairns and Mission Beach, Calypso Coaches has been a loyal customer to Whites Diesels Townsville branch.
Ray says, "Whites has been an intergral part of  our business, we can rely on the guys to have the parts we need."
Last month our Townsville branch celebrated its third birthday with it officially opening on the 1st of August 2014. Townsville is our second youngest branch, it's unique to the others from how rural it is, which is also behind the reason why it opened – to provide better service and ability to our customers in Townsville, surrounding suburbs and northern Queensland.
Townsville's Branch Manager Keith Mackay has been there since the doors opened, has over 25 years experience in the automotive industry and thinks there's no other place quite like Whites Diesels. Unlike other companies he's worked for, he likes how positive the people are from the customers to the Whites Diesels team.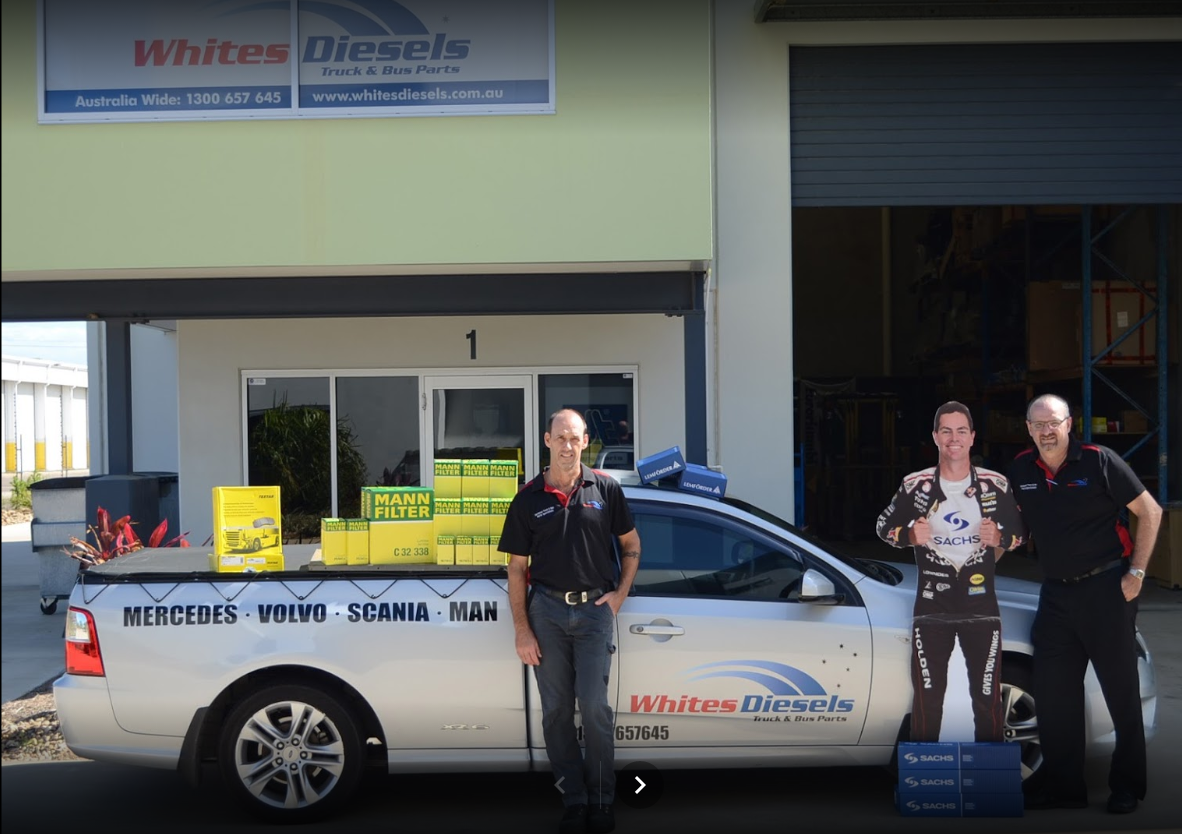 Keith says it has been a good rewarding experience and has enjoyed creating positive relationships with customers and Whites staff members, "We have built a good reputation with some customers calling us the 'go to guys'. Graeme and I always take it a step further to make sure the customer is 100% satisfied. The Whites team are friendly and always willing to help, even ones in other branches based in different states."