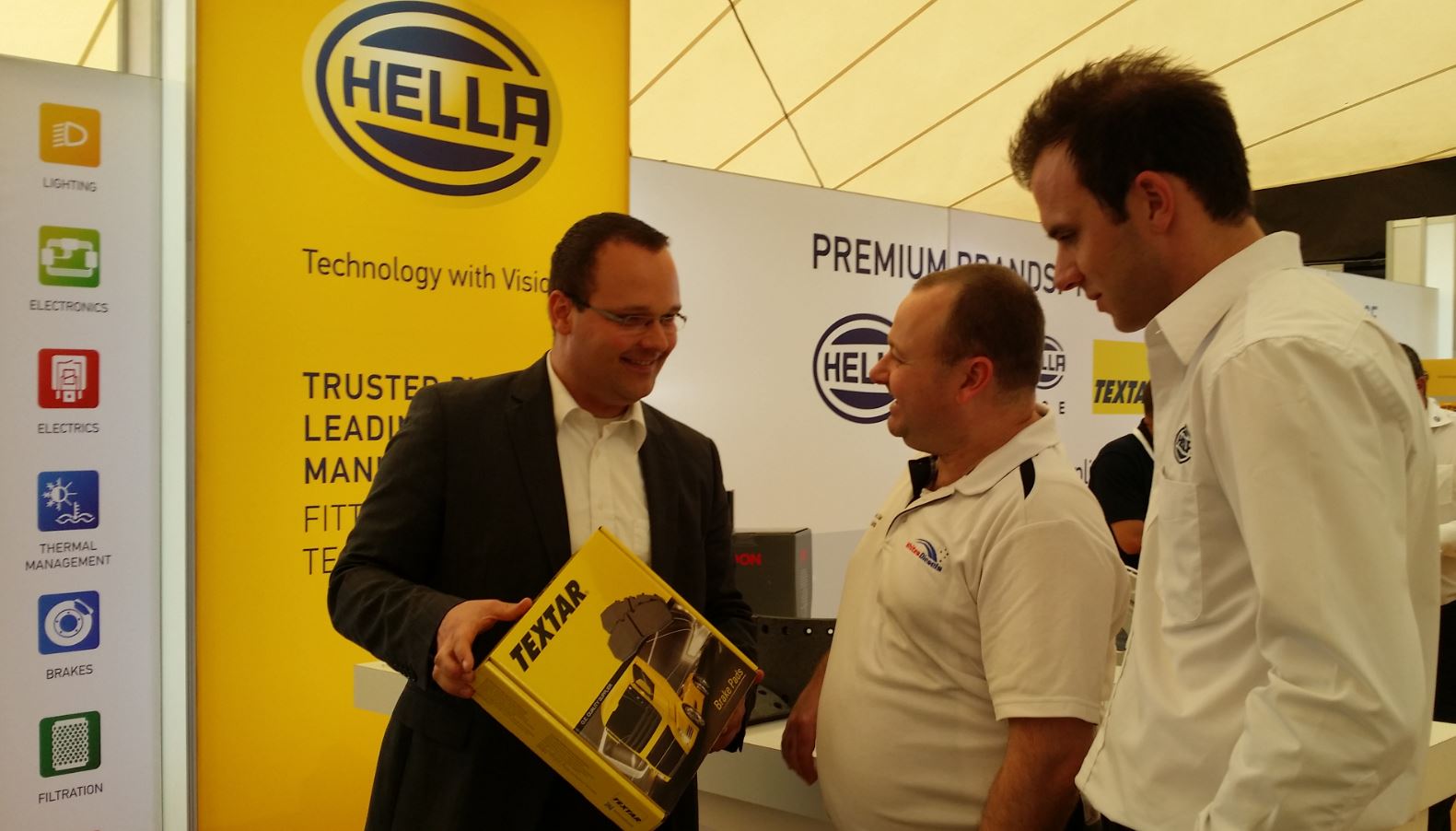 Photo caption: Matthias Reckziegel, TMD Friction, Sales Director for Commercial Vehicles independent after market, Derryk McGuire, Branch Manager Victoria and Tasmania and David Preedy, Sales and Technical Specialist – NSW for Hella Australia.
Monday May 9, 2016 – The International Truck, Trailer & Equipment Show (ITTES) in Melbourne has grown to an impressive display of heavy vehicles in Australia, with a huge range of fleet-owned vehicles and vocational trucks on show last week. Derryk McGuire, Branch Manager Victoria and Tasmania, was present.
"After a slow start on Thursday, the ITTES was well attended on Friday with many exhibitors expressing  positive feedback  from their encounters with those present," according to Derryk McGuire. During ITTES 2016 Hella launched the Textar friction program in Australia, in which Whites Diesels Australia is a preferred supplier of Hella Australia for the bus fleet market for Textar.
Since its inception, ITTES has grown to attract 40,000 attendees and featured more than 500 exhibitors, with the inclusion of Roads and Civil Works Expo and Waste Management in Action. They have a widespread support from the transport and logistics industry, as well as leading industry associations like the ATA, VTA, NatRoads, ALC and ARTSA. Also part of the event was a large-scale Invitational Show & Shine contest to further celebrate Australia's love of everything trucking.
Read more on the ITTES Facebook page TruckShow