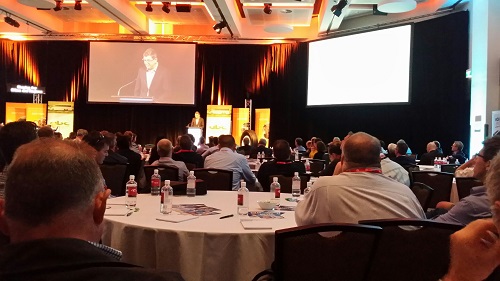 Monday November 14, 2016 – From November 6-9 2016 Bus Industry Confederation (BIC) was holding its Annual National Conference in Perth. The Theme for this year's conference was "Moving People – Shaping our Cities and Regions".
One of the interesting stories was about being a leader in sustainable transport and committed to having an all-electric bus fleet by 2030. This story was told by a special US guest speaker – Doran Barnes. Barnes is the Executive Director of Foothill Transit California and President of the American Public Transport Association (APTA). Foothill Transit started operations in 1988 providing bus services in the San Gabriel and Pomona Valleys in Southern California with express services to Pasadena and Downtown LA. Today they operate 330 buses – 315 CNG and 15 fast charge electric. Foothill intend to be fully electric by 2030.
Future demands
The federal government presented the national plan for our cities. The challenge is transforming transit to meet future customer demand. "We've had a close look at regional and remote transport services – the current learnings, strategies and the future. I see that the safety of the buses and maintenance is an important aspect already and certainly in the future for the customer journey.", said Derryk McGuire, Regional Manager of Whites Diesels Australia. He was visiting the conference together with delegates from Australian bus operators and suppliers, government representatives and academics.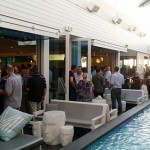 2016 National Awards
BIC wishes to genuinely acknowledge organisations and individuals for their dedication to setting high goals and ensuring a standard of excellence within the Bus & Coach Industry. For that reason they hand out the National Awards during the conference. The winners of the 2016 National Industry awards are as follows:
Suppliers of the Year: Steve Heanes – IVECO
Achiever of the Year: Alex Balla – Horizons West
Environment & Innovation: Transit Australia Group
Outstanding Contribution: Rhonda Renwick – Latrobe Valley Bus Lines