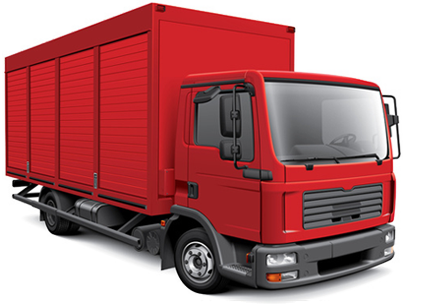 Who would have thought that FRP panels are earth friendly? Its true, Fibre Reinforced Plastic (FRP) has surprisingly significant environmental benefits due to their light weight, mechanical properties that have solid resistance to corrosion. Plastic typically has a bad reputation when it comes to the environment and suffers from the image of cheap limitation, compared to other  materials. But when used correctly, FRP is a good option that is  much more sustainable than aluminium, steel or timber.
FRP Eco Friendly
In 2003, the European Alliance for SMC and BASF undertook research on a FRP boot lid for Mercedes, compared to the equivalent part in steel and aluminium.  The study analysed the whole life cycle of the different parts, from manufacture of the raw material to the recycling of the finished part. FRP took the lead for this sustainability study, ranking the highest for economy and ecology.
Truck OEM's & FRP Benefits
Commercial truck Original Equipment Manufactuers (OEM) were the first in the automotive industry to utilise the benefits of FRP as a structural material. FRP was first used to build truck cabs and air deflectors. Weight benefits were discovered where, every kilogram saved in the weight of a cab = a kilogram increase in payload carrying capacity.
FRP Weight Benefits
Many OEM use composite body parts including FRP, to make trucks as light weight as possible to reduce costs and emissions. Did you know that FRP composites used in cars can reduce the overall weight by up to 40% in comparison to steel? In the long term this saves thousands in litres of fuel and reduces harmful exhaust emissions.
FRP Greener Engines
FRP are an environmentally friendly alternative to metals. Not only does FRP meet all mechanical strength requirements but it also reduces noise, harshness levels and improves engine efficiency. As the engine warms up faster it reaches efficiency sooner meaning, less fuel wasted duing cold starting and during operation due to the lower weight of the engine.
It's safe to say FRP is a good option for Trucks, being light weight and holding many environmental benefits. If your interested in trying out FRP for your truck, we recommend Truck Body Solutions.