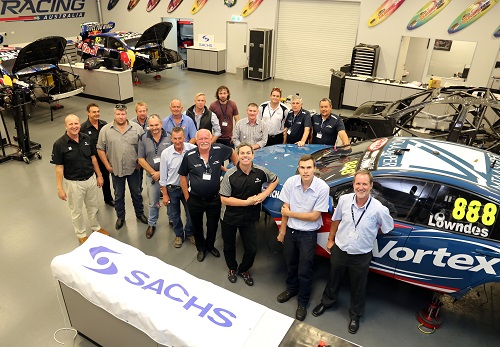 Monday August 1, 2016: The 25th anniversary celebrations continue for Whites Diesels Australia, with the truck and bus parts supplier teaming up with ZF Services Australia to host a group of customers on Friday the 29th July at the workshop of Triple Eight Race Engineering in Brisbane. Through ZF's ongoing partnership with Triple Eight, a select number of Whites Diesels' Queensland-based customers were granted behind-the-scenes access to the high-tech workshop of Australia's most successful V8 Supercar team as well as an exclusive meet-and-greet with racing car legend and SACHS Brand Ambassador, Craig Lowndes.
"We've had unique insights in the home of Australia's most successful V8 Supercar team. To achieve the best result, the Triple Eight team made clear you definitely need quality products, focus and knowledge. These key elements are also important for our customers and Whites Diesels, " Darryl White, one of the founders of Whites Diesels Australia, said afterwards. Throughout the afternoon, Lowndes shared anecdotes on a variety of topics including his training as a motor mechanic, his motorsport career and both his professional and personal experience with SACHS products.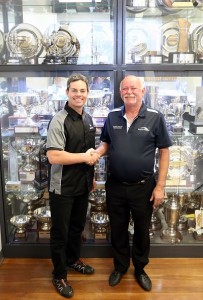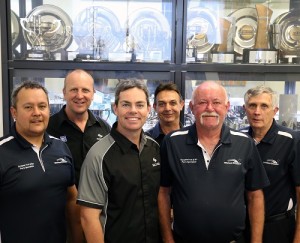 Guests were then taken on an once-in-a-lifetime tour by Craig Lowndes himself and Triple Eight's Peter Jamieson who provided insight into how the high pressure workshop operates on a daily basis including the preparation that goes into Lowndes' race-winning TeamVortex Commodore and the Red Bull Racing machines of Jamie Whincup and Shane Van Gisbergen.
ZF also discussed the history and evolution of the SACHS brand and products and its presence in worldwide motorsport. Over the past 12 seasons, Lowndes has relied exclusively on SACHS shock absorbers and clutches in his Triple Eight Race Engineering-prepared Holdens and Fords, including his very latest TeamVortex Commodore.