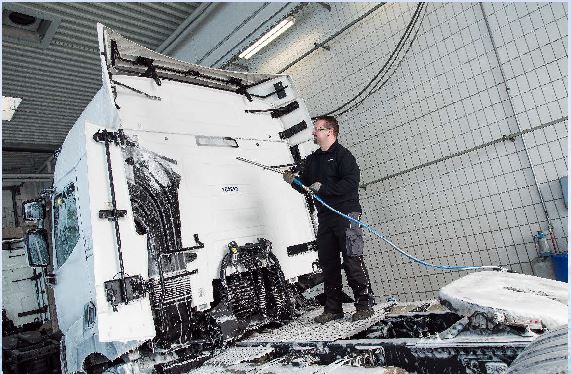 Buses, trucks and other heavy duty commercial vehicles travel long journeys clocking up kilometres on the road.  The Australian climate with dust, dirt, wind and other extreme weather conditions affects the large surface areas of the trucks and buses.
Grime, mould and dirt tends to accumulate much more than on your average vehicle. This can quickly lead to possible damage to your bus or truck fleet and can negatively affect your company image.
Well presented and clean vehicles play a big role in contributing to your company reputation. Nothing says "we take pride in our service" better than a clean bus or truck fleet.
As a bus or truck company, your vehicles are the biggest asset and investment, therefore taking care of each vehicle by making sure they look as new and presentable as possible is important.
This is where quality professional cleaning products specifically for commercial bus and trucks step in with. Unlike typical vehicle cleaning products, professional high quality cleaning products can lower total cost of ownership.
We recommend using award winning cleaning products by Sonax, view awards here. Sonax products promise technical excellence, ongoing labour cost savings with high quality cleaning products made for extreme Australian conditions and vast distances.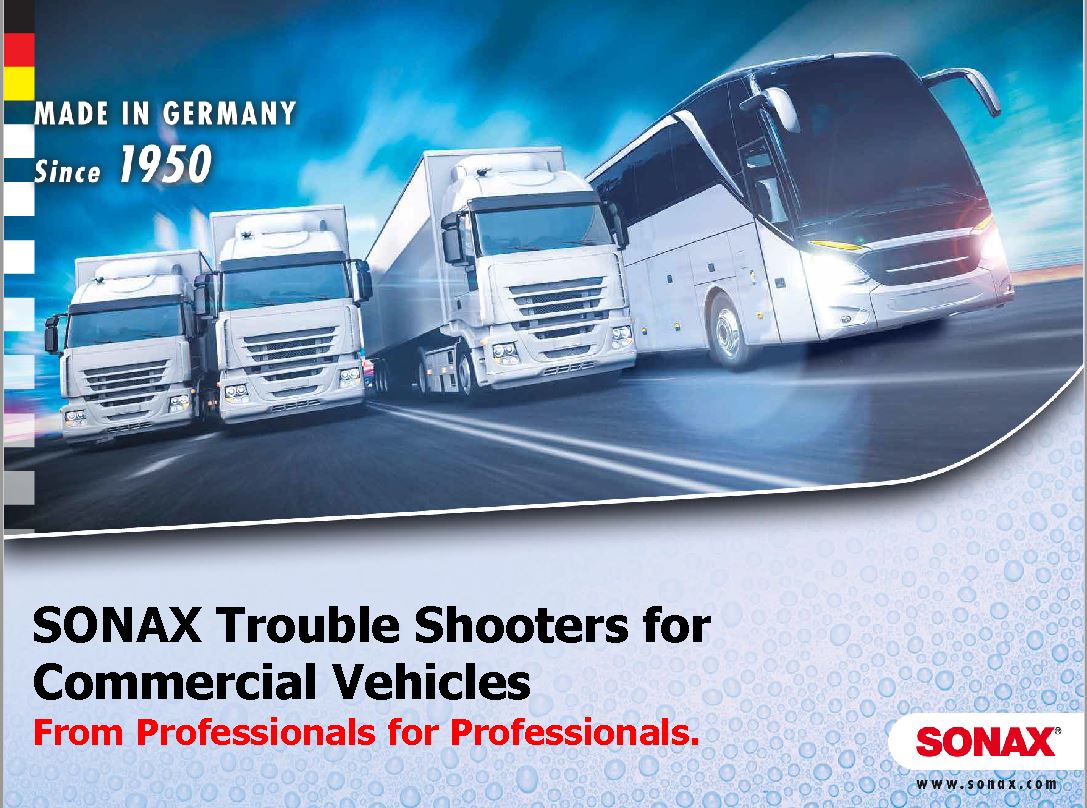 Sonax promises to lower your total cost of ownership with a high performance formulation to save labour, comparable $ per clean and protective finish to help you clean your vehicle less.
Contact us today to get a free Sonax sample!
For more information visit the Sonax website or download this Sonax brochure.