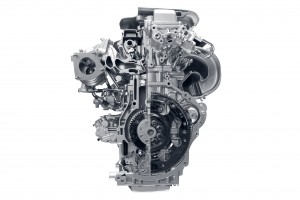 Vehicle manufacturers like to claim you need repair or maintenance services by them during the warranty period. You don't.
Freedom to purchase parts and equipment
Any independent/multi brand authorised repairer may also have to carry out repair or maintenance services on vehicle of other brands during the warranty period. They may source any spare parts from independent parts producers or spare parts distributors, as long as these fulfil legal requirements, notably those contained in the product safety and environmental legislations. This means you can buy spare parts from Whites Diesels with peace of mind, as we have strategic alliances with the major OEM bus and truck parts suppliers.
Within the warranty period, any defect originating from the vehicle manufacturering process must be corrected by the vehicle manufacturer. Normally, the network of authorised repairers will execute the work on behalf of the vehicle manufacturer, and at its expense.
Example: During the warranty period of a Volvo bus any defect originating from a Volvo part must be corrected by Volvo or one of the authorised repairers at Volvo's expense. But when you need to change a bus filter because of filter lifetime you can easily choose an OE quality filter, such as Mann-Filter provided by Whites Diesels.
Warranty
Any bus or truck parts delivered by Whites Diesels Australia are protected by a full 12-month warranty. Unless, of course, the manufacturer's warranty is longer, in which case theirs applies and you get even more peace of mind!
Vehicle manufacturers like to claim you need manufacturer-branded parts. You don't.
The only difference is the manufacturer logo
Vehicle manufacturers like to claim you need manufacturer-branded parts. Mercedes suspension, Volvo filters, Scania drivelines, and so on…
You don't. All you need are parts made to the  manufacturer's specifications.
At Whites Diesels, that's exactly what we've been supplying genuine since 1991. All top quality bus and truck parts, made, in most cases, by the same companies the  manufacturers use. They just don't have the manufacturer logo on them.
So despite what the manufacturers claim, you do have a choice: you can choose to pay more for a logo, or you can pay less for exactly the same product. And get some good old-fashioned customer service as part of the deal!
More information: